In the nursery rhyme 'Hey Diddle Diddle', the
cow 'jumped over the moon' while the little dog
laughed to see such fun.

We use the phrase 'being over the moon'
to illustrate joy and happiness.

These are two cows that had the courage
to do whatever it took to jump over the
moon...to find their bliss – no matter what.

Part of my 'Holy Cow' series.


• Best of Show •
• Gretchen Swartwout Memorial Award •
Northern AZ Watercolor Society
20th Annual Spring Watercolor Exhibition 2014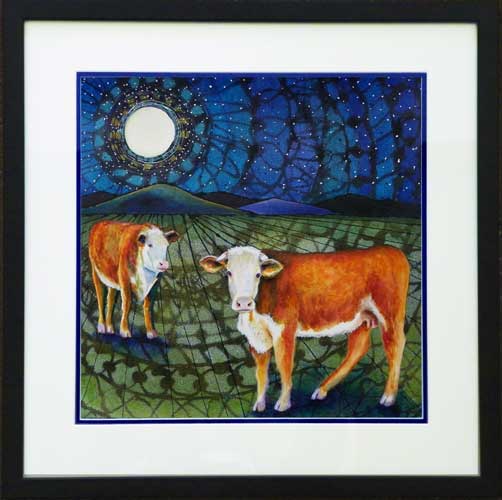 "Moon Over Moos" © Cathy Gazda
Fluid Acrylic on Paper - 21 x 21 inches framed